Structure & Character for Your Garden
No garden is complete without trees to provide structure and vertical interest. At Vander Giessen Nursery, we carry a wide selection of both evergreen and deciduous trees well suited in size and shape for any size garden.
In evergreens, we carry beautiful classics like Hinoki Cypress and graceful Weeping Alaska Cedar alongside other favorites such as Serbian Spruce and Mountain Hemlock. If a full-size tree isn't an option due to space limitations, ask us about slower-growing and dwarf varieties better suited for small yards–many of the options we carry remain compact or maintain a slender form.
Deciduous trees are also great options for adding interest to a yard–especially when they can provide shade, flowers or fall color! Check out our great options in unique and unusual Japanese maples notable for gorgeous color and form. From miniature varieties that top out at three feet tall to full-sized varieties that reach 20 feet, we have one for every garden.
At Vander Giessen's, you'll also find colorful and easy-to-grow flowering trees, including dogwoods and magnolias. From pink and white dogwoods to yellow, rose and purple magnolias, flowering trees make great focal points throughout a garden.
Some of the other popular deciduous trees we carry include Thundercloud ornamental plum, with its pink flowers in early spring and wine-purple leaves all season; Japanese Snowbell, which offers sugar-scented white flowers in early summer and a graceful teardrop-shaped form; and Jacquemontii birch, with glowing white bark. We also carry other varieties of deciduous trees–contact us to find out what's currently in stock or to place an order.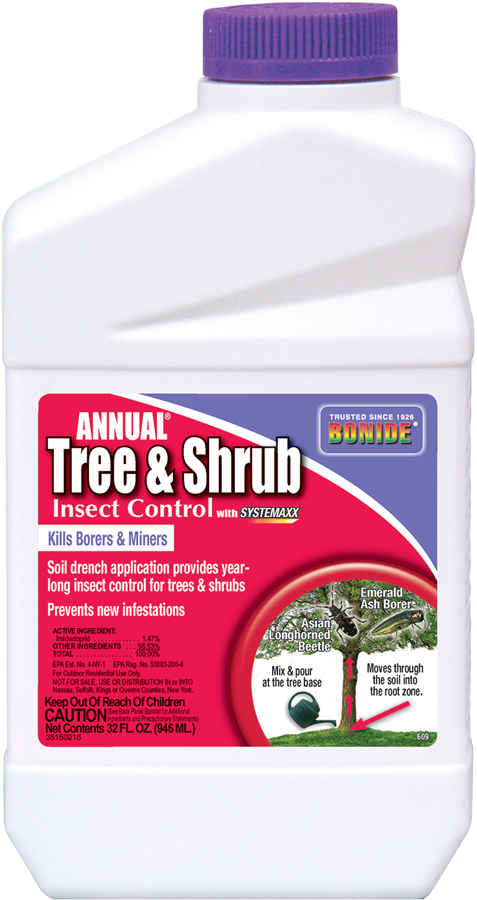 Protect Your Investment
Trees are an investment that deserve proper care. Prevent insects from damaging or killing your trees with Bonide Annual Tree & Shrub Insect Control. This insecticide works systemically–through the root system of the tree–eliminating the hassle and risks of spraying your trees. Available at Vander Giessen's, this product can be applied in early spring for 12 full months of protection against bugs.